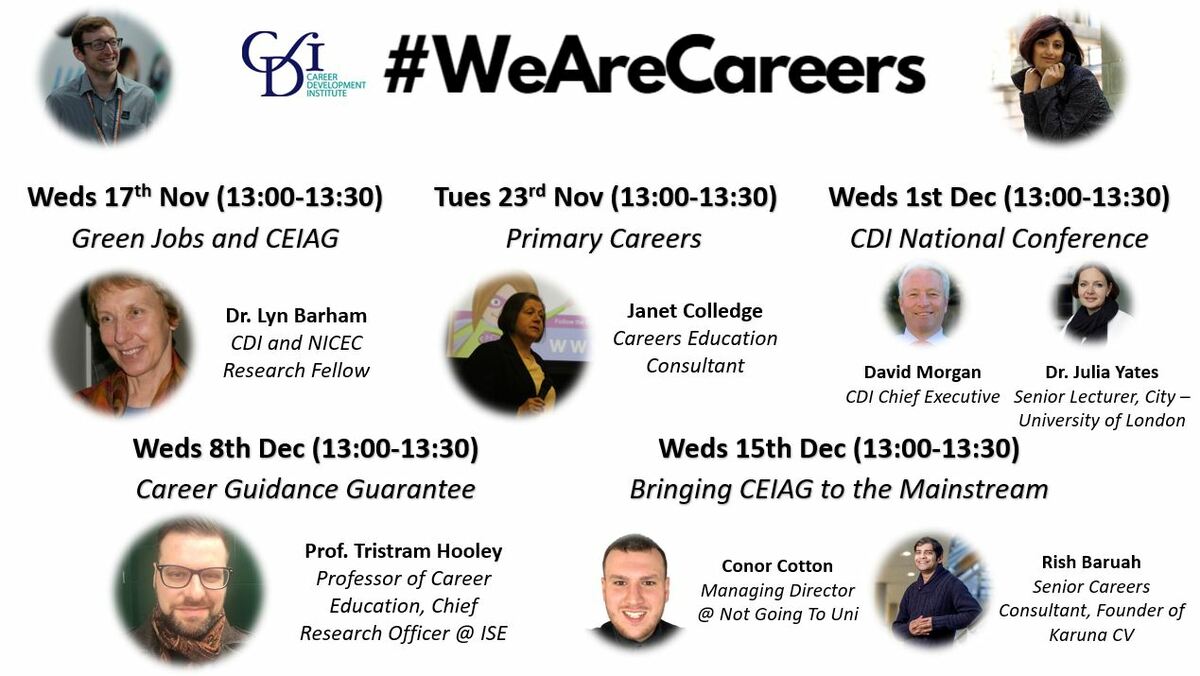 The popular CDI #WeAreCareers podcasts are soon to start up again for season 4 and this season will include appearances from three NICEC Fellows alongside other expert guests.
On Wednesday 17th November 2021, Dr. Lyn Barnham will join hosts Chris Webb and Meet Sabitha to discuss Green Jobs and CEIAG.
Dr. Julia Yates will appear along with David Morgan, CDI Chief Executive, on Wednesday 1st December 2021 to discuss the forthcoming CDI National Conference and this will be followed on Wednesday 8th December 2021 by Professor Tristram Hooley highlighting the important Careers Guidance Guarantee.
Other guest this season include Janet Colledge (CareersDefender), Conor Cotton from Not Going to Uni and Rish Baruah.
You can catch live broadcasts or recorded episodes at these links:
CDI Facebook Community of Practice